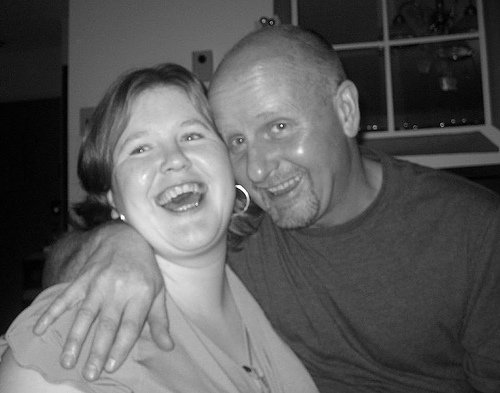 My partner and I have been together for 9 years and counting.&bsp; I didn't start the relationship as a visibly fat girl, but after a year together, I quit smoking, and became an avid food lover (his influence) I quickly put all the weight on that I had lost after college and then some (almost 100lbs in total).
He still loves everything about me, even the extra curves and I know that is what makes me feel beautiful.
The love of food that he started teaching me 9 years ago&bsp;has become a career for me; I am a chef with a large catering company. Every night that I am not working, we get to spend together. We both feel healthy, &bsp;incredibly lucky AND happy...
Now if I could just find some good plus size shopping in Canada.....
---